FULLY COMMITED TO
ENVIRONMENTAL RESPONSIBILITY!
THE MULTIPLE AWARDS GIVEN TO BEST COLOR PRESS ARE PROOF OF OUR COMMITMENT!
YOU CAN ALSO INVEST IN OUR PLANET'S FUTURE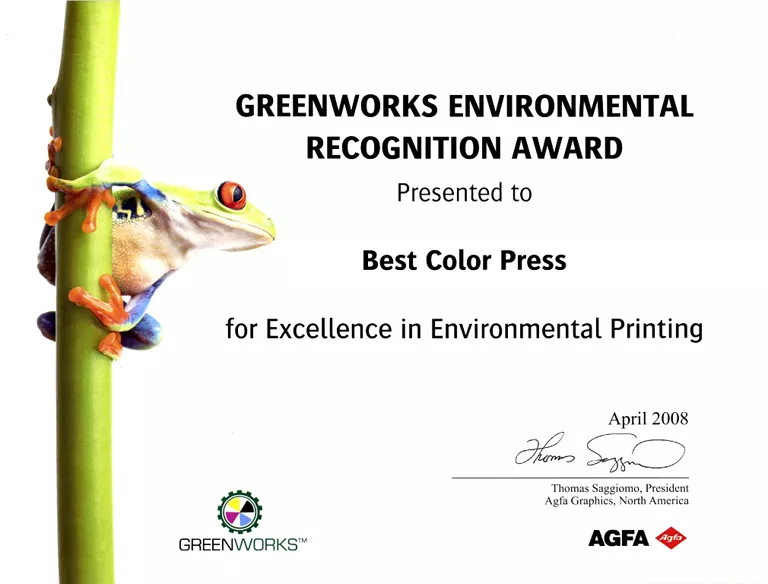 COMMITED TO ENVIRONMENTAL PRINTING
Since 1987 GreenWorks has provided a broad range of services for clients in the Pacific Northwest and beyond. GreenWorks is a regional leader in sustainable design and is dedicated to innovating solutions for clients by linking natural resources, urban environments, and people.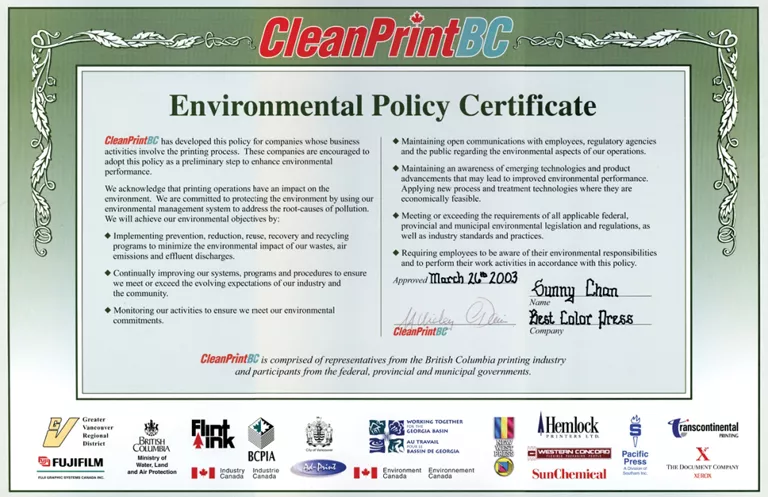 CleanPrintBC certified, use recycled paper, internal recycling and best industry practices mean minimal impact on our world.
100 % post consumer recycled paper that are chlorine-free, sustainably harvested and manufactured with Green-e certified sustainable energy.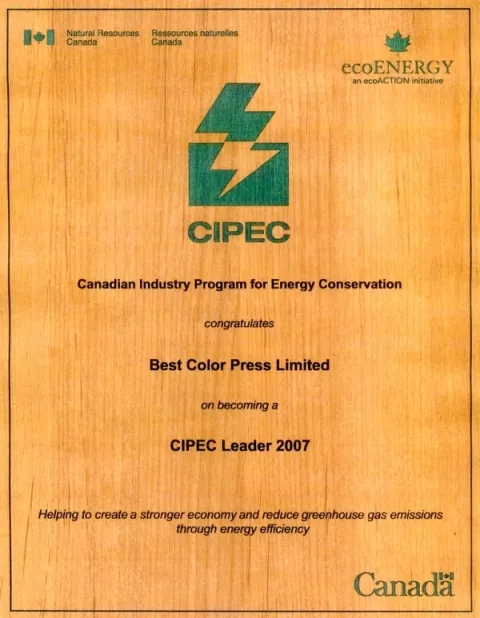 HELPING CREATE A STRONG ECONOMY AND REDUCE GAS  EMISSIONS
EPIC is a European non for profit trade association in the field of image rights. As the Centre of the Picture Industry, CEPIC brings together picture agencies and photo libraries in 20 countries across Europe, both within and outside the European Union. It has affiliates in North America and Asia.
CEPIC's membership includes large and smaller stock photo libraries, major photo news agencies, art galleries, historical archives and museums, video companies.
It has among its membership the larger global players such as Getty or Reuters. Through its membership, CEPIC represents more than 250.000 authors in direct licensing.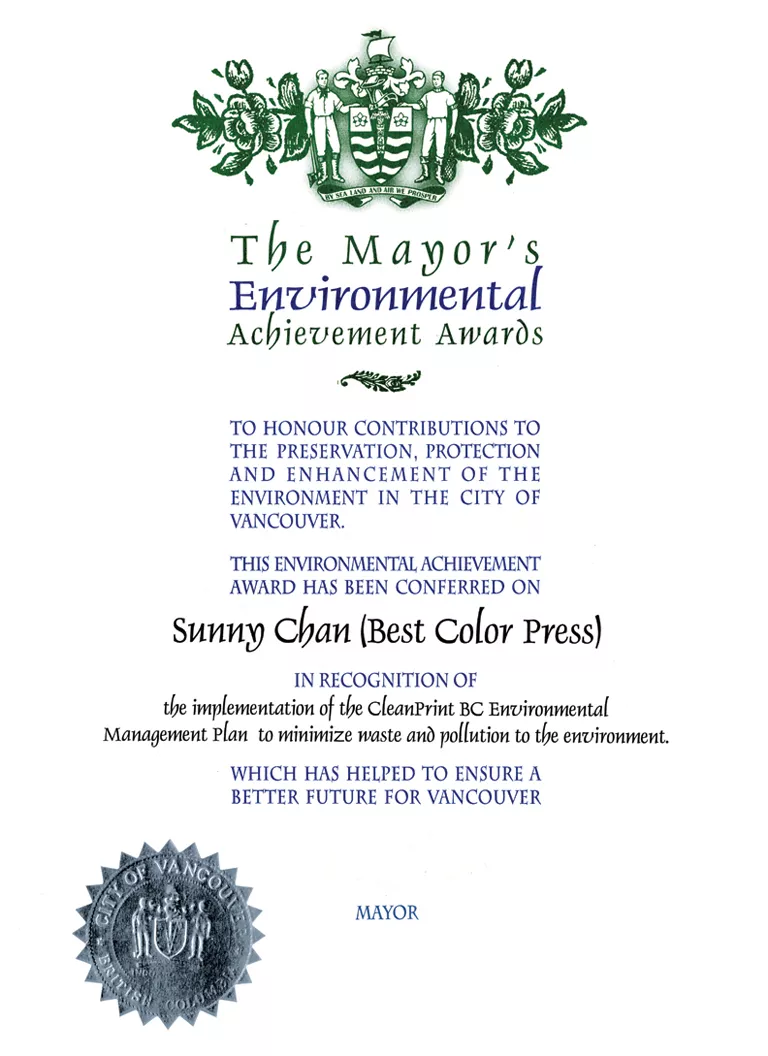 CITY OF VANCOUVER ENVIRONMENTAL ACHIEVEMENT AWARDS
BEST COLOR PRESS MINIMIZES WASTE AND POLLUTION IN THE ENVIRONMENT
Best Color Press is recognized by the City of Vancouver BC Mayor's Office for the preservation, protection and enhancement of the environment of the City.
ENVIRONMENTALLY RESPONSIBLE
Established in 1989, Best Color Press Limited serves as a leading trade printer. The company is focused on being environmentally-responsible and has earned and been recognized with many awards.
WE really care and every aspect of our printing plant has been looked at and is constantly monitored to the principle of "how can we be even better"!